PMI Brand Promise
Entrusting the management of your property to a third party management company isn't an easy decision to make. We make it easy for you to choose PMI! It doesn't matter if you are a board member or homeowner, or if you're an investor that owns commercial, vacation or residential rental property. Our commitment to you is to deliver on our brand promise: effective communication, honesty/integrity, accurate accounting and availability of management team.
Effective Communication
We recognize that your property/community is important to you and that you want to be informed about how we are managing the property/community. Our brand promise is our commitment to communicate with you frequently, consistently and by the means most comfortable for you (phone, email, web and in person). With tens of thousands of clients doing business with PMI, we manage a large volume of communication every day.

Honesty/Integrity
We demonstrate honesty and integrity by doing the right thing and doing what we say we will do. To us the greatest evidence of honesty/integrity is our clients willingness to refer us to family and friends or post a positive reviews about our services online. We average 4.4 stars across nearly 4,000 reviews.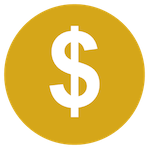 Accurate Accounting
As with any asset, accurate accounting is essential. Delivering best in class accounting practices to you is core to what we do! It might surprise you that PMI processes over 10 million accounting transactions every year. And this number is growing!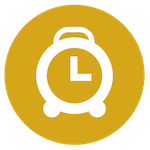 Availability of Management Team
If you need to get in touch with your manager, don't worry, each PMI office is locally owned and operated. We are a part of your community and available to you! In fact, PMI has 250 offices across the nation so no matter where you have a property, PMI will most likely have a management available for you.
Delivering consistent and reliable services, the way you want it: that's the PMI Brand Promise!