If we are unable to lease your home in 21 days or less we will give you the first month of management for free!
21-DAY RENTAL GUARANTEE

We guarantee to find a quality tenant for your rental home in less than 21 days, or the first two months of management fees are waived!
HOW IT WORKS
When it comes time to market your rental property, the last thing you want is to have your home unrented. Every day an investment property is vacant is a day of lost income and this is why we guarantee that we will find the right tenant for your home within 21 days or you receive two months of management fees for free when the 21-Day Rental Guarantee is added to your property management or leasing agreement.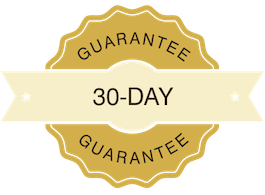 Our conditions for the 30 Day Rental Guarantee are simple:
The home must be vacant.
The home must be ready for tenants, The 21 days begin from the day the home is move-in ready.
The home must be a pet-friendly property and allow a maximum of 2 approved pets.
21 Day Rental Guarantee must be included in your Property Management Agreement.
Rental price must be an amount agreed upon by both owner and PMI.
Need professional property management? Trust a PMI Property Manager with your investment!
What We Do As Your Indianapolis Property Manager
We do more than just collect rent

Property Marketing
We work to quickly find the right tenant for your home and use our proven marketing methods to attract high-quality applicants.
TENANT SCREENING
Every application undergoes careful screening, with background and financial checks designed to keep your interests protected.
RENT COLLECTION
Getting your rent payment on time shouldn't be a guessing game. We handle all billing and get your money to you on time.
PROPERTY MAINTENANCE
We know how to keep your property in optimal condition. We handle all maintenance requests and coordinate repairs for you.

FINANCIAL REPORTING
We provide full visibility and monthly reports for your property. Access your account any time through the 24/7 Online Owner Portal.
PROPERTY INSPECTIONS
Our regular in-person inspections allow us to identify potential problems in advance & keep your home healthy.
EVICTIONS
If a tenant relationship ever takes a turn for the worse, we can process the eviction for you & minimize its impact on your bottom line.
LEGAL COMPLIANCE
We monitor the laws and insurance regulations that impact your home & work to ensure that your property is legally compliant.

HOME WATCH
For owners of second homes who want the security of knowing their home is being watched and cared for while they are away.
Get A Quote